Classic
Impressions
has been
recognized as
an industry
leader in design, quality and
service of Screen Printed and Embroidered
Apparel,
Corporate Wear
& Ad Specialty
items.


Mission Statement
To offer the highest quality products at a fair price, with outstanding service. Every day our staff is dedicated to structuring their duties around this commitment. As a result, we are able to guarantee our imprints, forever!

Our job is to provide the best value to our customers, on time, every time! This dedication has enabled our company to be recognized on an international level by numerous trade journals.
Here Are the Facts:
One stop solutions for screen printing, embroidery and Ad Specialty items.
You will experience our first class customer service from the moment we answer the phone or you step into our office.
Cutting edge graphic designs created with the industry's latest software packages.
Our fully stocked showroom has the latest factory direct styles and colors that you will not see anywhere else.
Amazing special effect processes that will make your work stand out from the your competitors.
We always welcome tours of our professional and immaculate production facilities.
Full color art proofs at no charge from our computer graphic systems.
26 printing stations, capable of 5000 twelve color pieces per shift, allowing us to offer quick turn around to meet your needs.
Pantone licensed ink mixing department capable of creating a myriad of colors.
Staff on call 24 hours.
11,000 square feet of ground level space equipped to handle any size job.
Featured in leading trade publications.
We guarantee our imprints forever!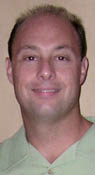 My Personal Guarantee
As president of Classic Impressions, I guarantee that you will find our quality and service to be the best in the industry. Since founding the company in 1986, I am committed to working with the highest trained professionals, using state of the art equipment and always striving for the utmost in quality and service. This winning combination allows us to produce the highest quality work possible. We are ready to take on your every need.
You will not be disappointed. I guarantee it!
Call us at 412-257-8020 or 1-800-775-8337 to discuss how we can revolutionize the way you purchase screen printed and embroidered apparel!
Email us at sales@classicimp.com